Whether you have a website or are looking to build one, it's possible you made one (or more) of the statements below at some point. If that's the case, it might be time to consider hiring a web designer to help.
"Our competitors' websites look way better than ours."
Sometimes the grass really is greener, or at least someone else's website really is better. That's OK—use their site as inspiration to update the design, usability, and functionality of your site. Take a look at what their website does well to see how you can improve your site to meet your audience's needs.
"We need a website, but we don't have the resources to do it."
Many organizations don't have internal resources to build a website. And that's fine! The world of web design and development changes often and so it can be a good idea to hire a professional to take care of your website while you focus on running your business.
"Our website looks super small on my phone and a lot of things don't work right on mobile."
Responsive design is more important than ever, and that often means having to redesign your site so that it looks good on desktop AND mobile (and all size screens in between). More than 50% of internet traffic occurs on mobile devices these days, so you'll want to be sure your site displays well across devices.
"Our website takes a long time to load."
If it seems slow to you, it seems slow to your users as well. Google now takes page speed into account when ranking your site, and for good reason. People are busy and often view sites on their phones, so they don't have the time or patience for a slow site to load. A good web developer can help speed up your website, creating a positive experience for your audience.
"I think our website's been hacked."
It might be time to move to a more secure platform and put some security protocols in place. Through proper setup, configuration, and monitoring, you can better protect yourself against prevalent online security threats.
"My friend's niece/neighbor's cousin/pet shih tzu can do our website for free."
That sounds great, until your web designer gets a paying gig elsewhere and leaves your website project in limbo. Or perhaps the only reason they're doing it for free is to gain experience. Do you really want your business's website to be the test dummy? (Though we do know a good shih tzu if you're looking.)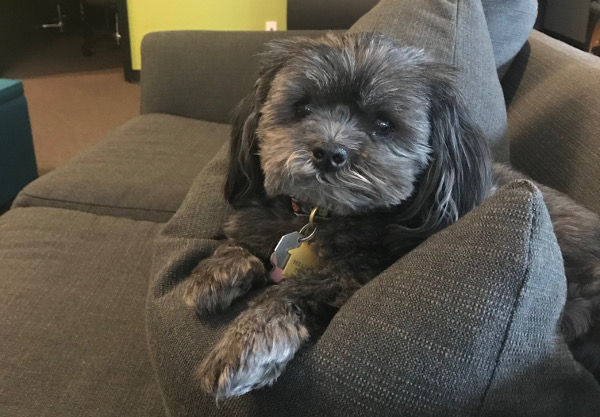 "You get what you pay for… and we clearly didn't pay enough."
It's only a good deal if you like the result. Sometimes web design companies will quote you what seems like a good price, but then they don't deliver—either the quality isn't there or they simply never finish the project. Hire someone you can trust to complete the job. Check references and reviews to be sure the company's clients are satisfied with their work.
"Our website design looks outdated, but we don't want a flashy new design."
You can update your design without going overboard. You can make sure your site reflects your style and brand while still looking modern and competitive. A good web designer will work with you to be sure you're happy with the results!
"We have no idea how many people visit our website."
Installing Google Analytics should be standard practice (and Google Analytics is free). You can establish a baseline of stats and make informed analytics-based decisions from there.
"Our site doesn't show up in Google's search results."
Being found in the search results is a great way to drive traffic to your website, but first you need to ask the right questions. If you're a local company selling hand-decorated cupcakes, it might be a little unrealistic to expect to show up for "cupcakes" in Google. Someone searching on the word "cupcakes" could be looking for many things—recipes, bakeries in a different city, cupcake pans or liners, etc. But someone searching on "cupcake bakery in springfield" might be a closer match (assuming you're in Springfield). A good web developer can help determine what you should be optimizing for, then can implement those optimizations.
Ready to build that new website? Thoughtprocess Interactive can help. We have 20 years of experience in website design and development. We've worked with many clients over the years (you can view some of our projects here) and always look forward to building a website that reflects each company's personality.